Personal Package Archive.
A PPA, is not checked or monitored, you install one at your own risk.
Further reading:

A PPA is a way to distribute software via a repository. If you want a application that is not available via the software-center, or there is a PPA with a newer version, you can add a PPA to get that application. After the PPA has been added, you will receive notification via the software updater when there is a new version available for the application.
gnome-teminal
1) Adds the repository - ppa:upubuntu-com/tor - to your system.
2) Refreshes your repository lists.
3) Installs the application(tor-browser).
Note: The sudo is used to asks for root privileges.
sudo add-apt-repository ppa:upubuntu-com/tor
sudo apt-get update
sudo apt-get install tor-browser
software-center
Go to Edit then to Software Sources...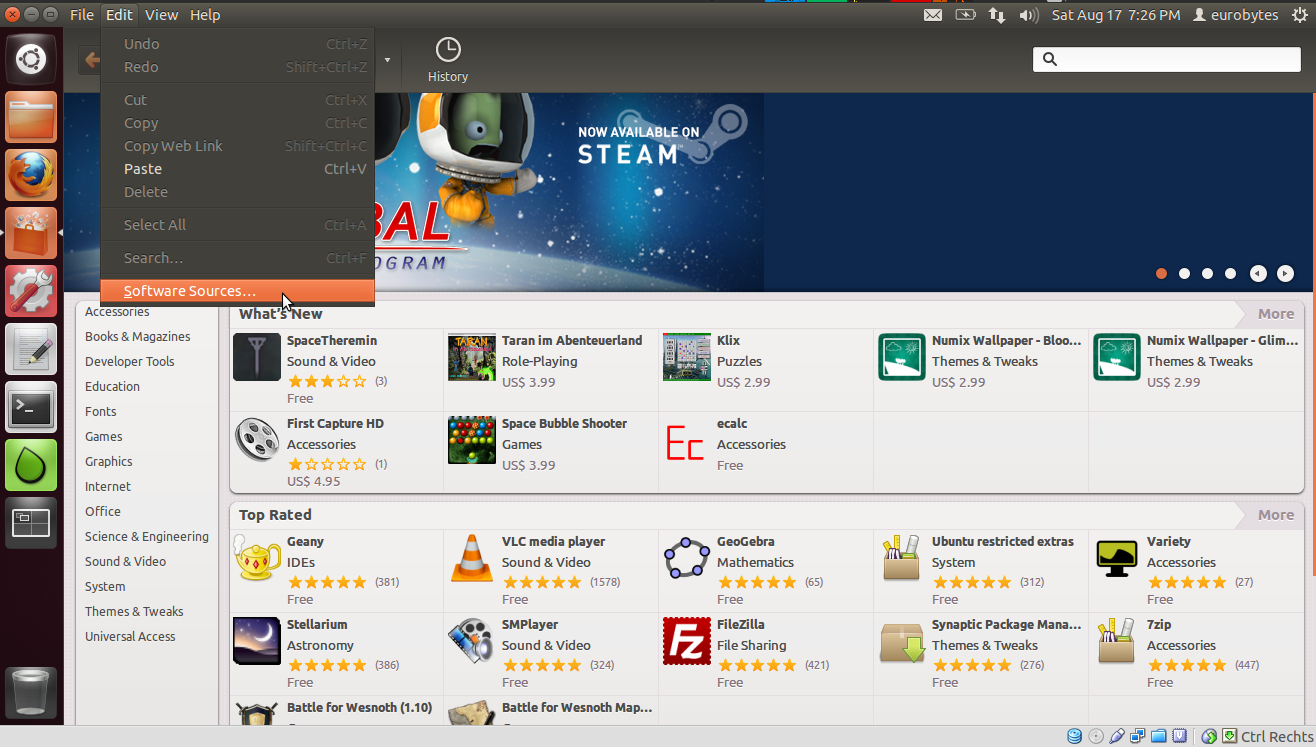 Then a Software Sources window will open go to the tab Other Software click the Add... button left bottom of the window
copy/paste the repository in the APT line: box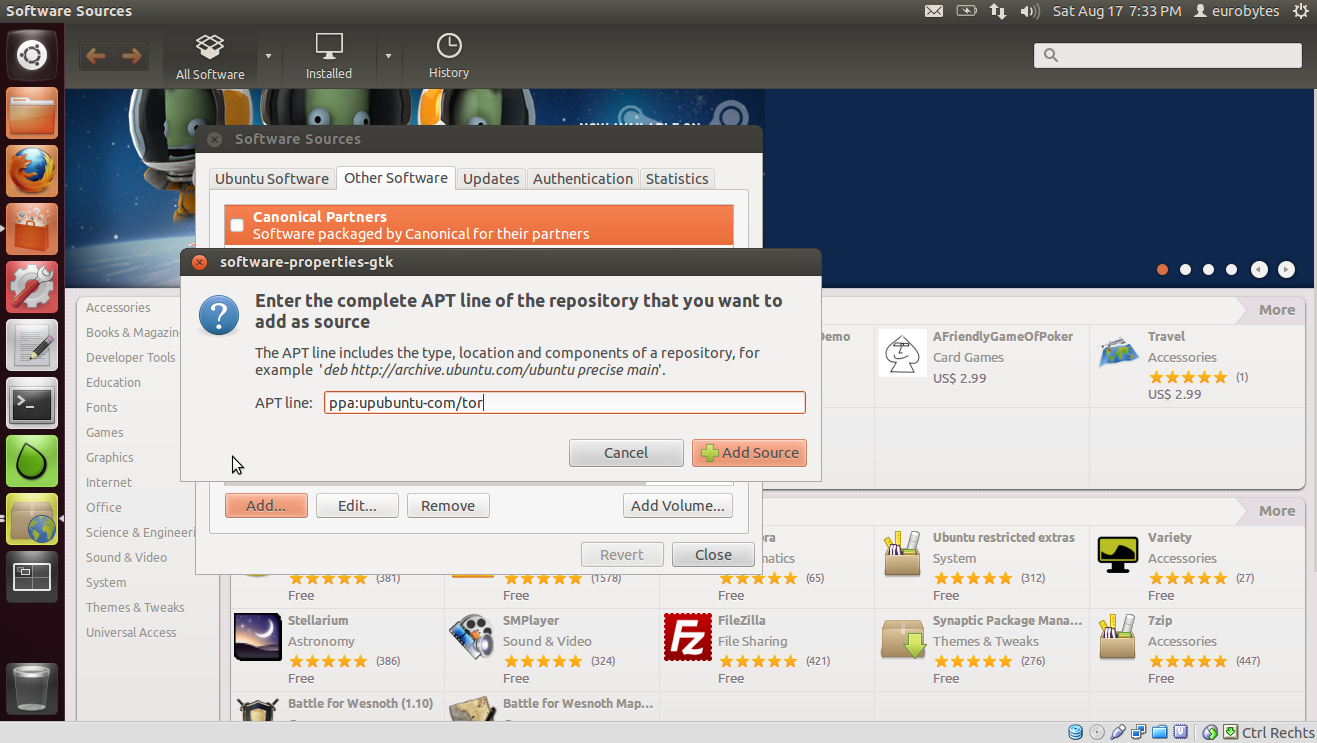 Then click the Add Source button.
Give your password: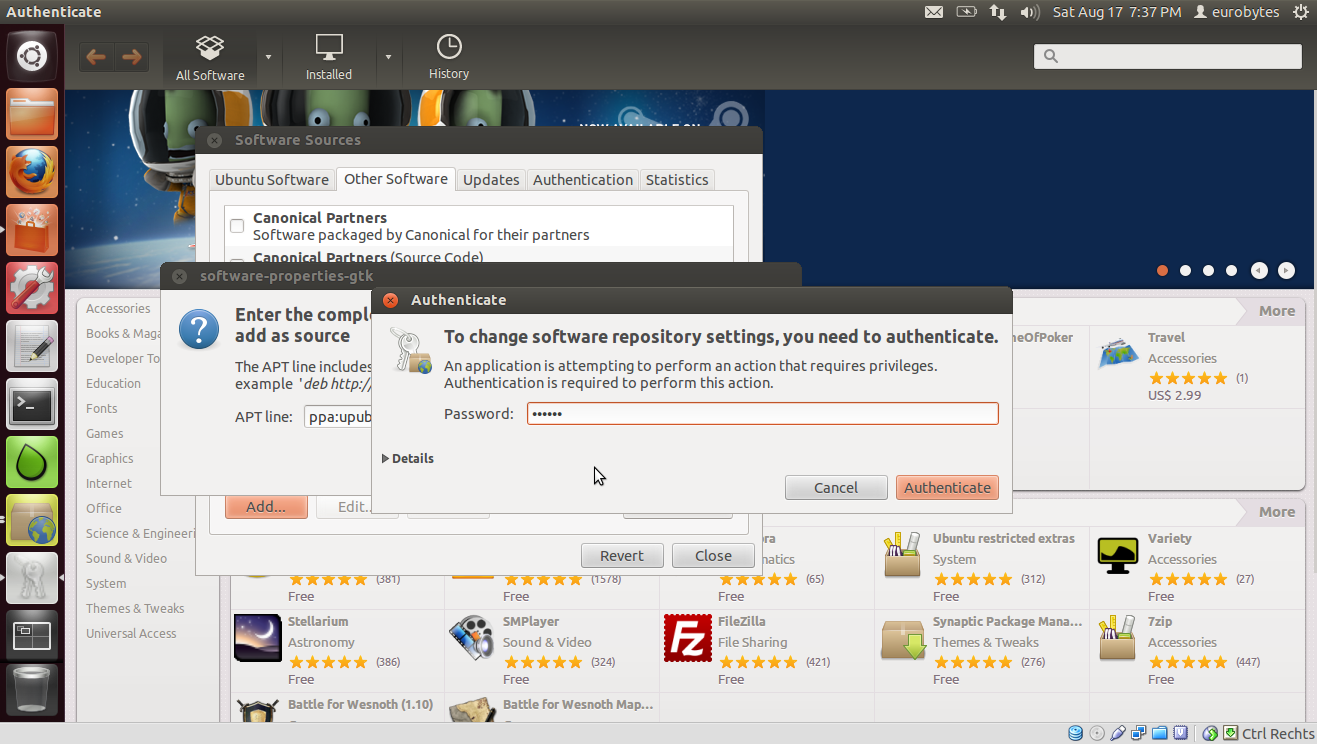 Close the Software Sources window. open up software updater to refresh you system. Then search for your applications in software center